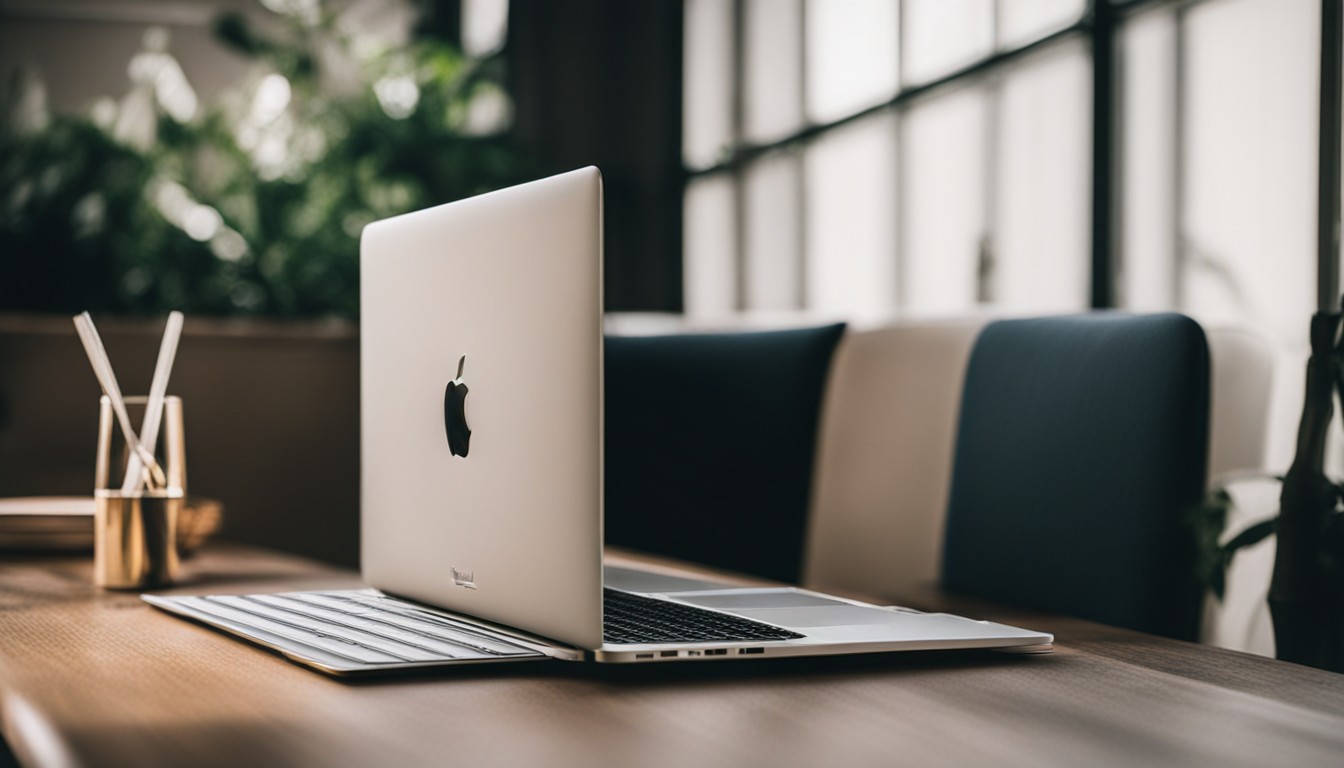 Discover the Best MacBook Rental Option in Ahmedabad – Aarav Infosys .
---
Are you in need of a MacBook on rent for a short-term project, an event, or simply to test its capabilities before making a purchase? Look no further than Ahmedabad, where you can find an excellent MacBook rental service offered by Aarav Infosys.
Aarav Infosys has established itself as a reputable and reliable source for MacBook rentals in Ahmedabad. Their commitment to customer satisfaction, quality equipment, and flexible rental options sets them apart from the rest.
Here are a few compelling reasons why Aarav Infosys is the preferred choice for MacBook rentals in Ahmedabad:
Wide Range of MacBooks: Aarav Infosys offers a diverse selection of MacBook models to cater to various user requirements. Whether you need a MacBook Air for portability, a MacBook Pro for power, or the latest model for your specific tasks, you'll find it here.
Competitive Pricing: Aarav Infosys understands the value of cost-efficiency. Their rental rates are highly competitive, making it an affordable option for individuals, businesses, and organizations.
Customized Rental Plans: Whether you need a MacBook for a day, a week, or even longer, Aanav Infosys can tailor rental plans to fit your schedule. This flexibility ensures that you get the MacBook for the exact duration you need.
Exceptional Customer Service: Aarav Infosys prides itself on delivering top-notch customer service. Their team is responsive, knowledgeable, and ready to assist with any questions or issues that may arise during your rental period.
Well-Maintained Equipment: Aarav Infosys takes great care in maintaining their MacBook inventory. You can trust that the MacBook you rent will be in excellent condition and ready to perform optimally.
Quick and Hassle-Free Rentals: Renting a MacBook from Aarav Infosys is a straightforward process. You can expect a quick turnaround, making it an ideal choice for last-minute requirements.
How to Rent a MacBook from Aarav Infosys
Renting a MacBook from Aarav Infosys is a breeze. Here's a simple step-by-step guide to get you started:
Visit their website or contact them via phone or email.
Inquire about the MacBook model you need, rental duration, and any additional services you may require.
Receive a competitive quote.
Confirm your reservation.
Pick up your MacBook at the agreed-upon location, or opt for delivery.
Enjoy your MacBook during the rental period.
Return the MacBook at the end of the rental period.